MESSAGE FROM THE IN-CHARGE DIRECTOR – SLIBA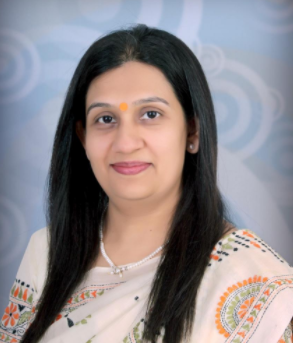 It is my great privilege to introduce you to Somlalit Institute of Business Administration (SLIBA)-the management undergraduate institute under the umbrella of Somlalit Education and Research Foundation. One of the oldest Ahmedabad based B.B.A. institute, affiliated to the Gujarat University, we began our journey in 1997.
Since then, our pursuit for excellence has no looking back. We strive to provide the best quality undergraduate management education to prepare students for corporate and business world challenges as well as for further management studies. Our strengths include our prime location, state-of-the-art infrastructure, experienced and committed faculty resources, excellent academic results, laurels won by students for extracurricular activities-to name a few.
At SLIBA, we want our students to excel not only in their respective careers, but also as human beings. Continuous support from the institute mentors, faculty members, corporate and business community, parents of the students and the society at large will help us in achieving our goals.
My best wishes to the faculty members and all my dear students.
Dr. Deepal C. Joshi
(In-Charge Director, SLIBA)